A Duet of Gold and Red 🌕 (medium)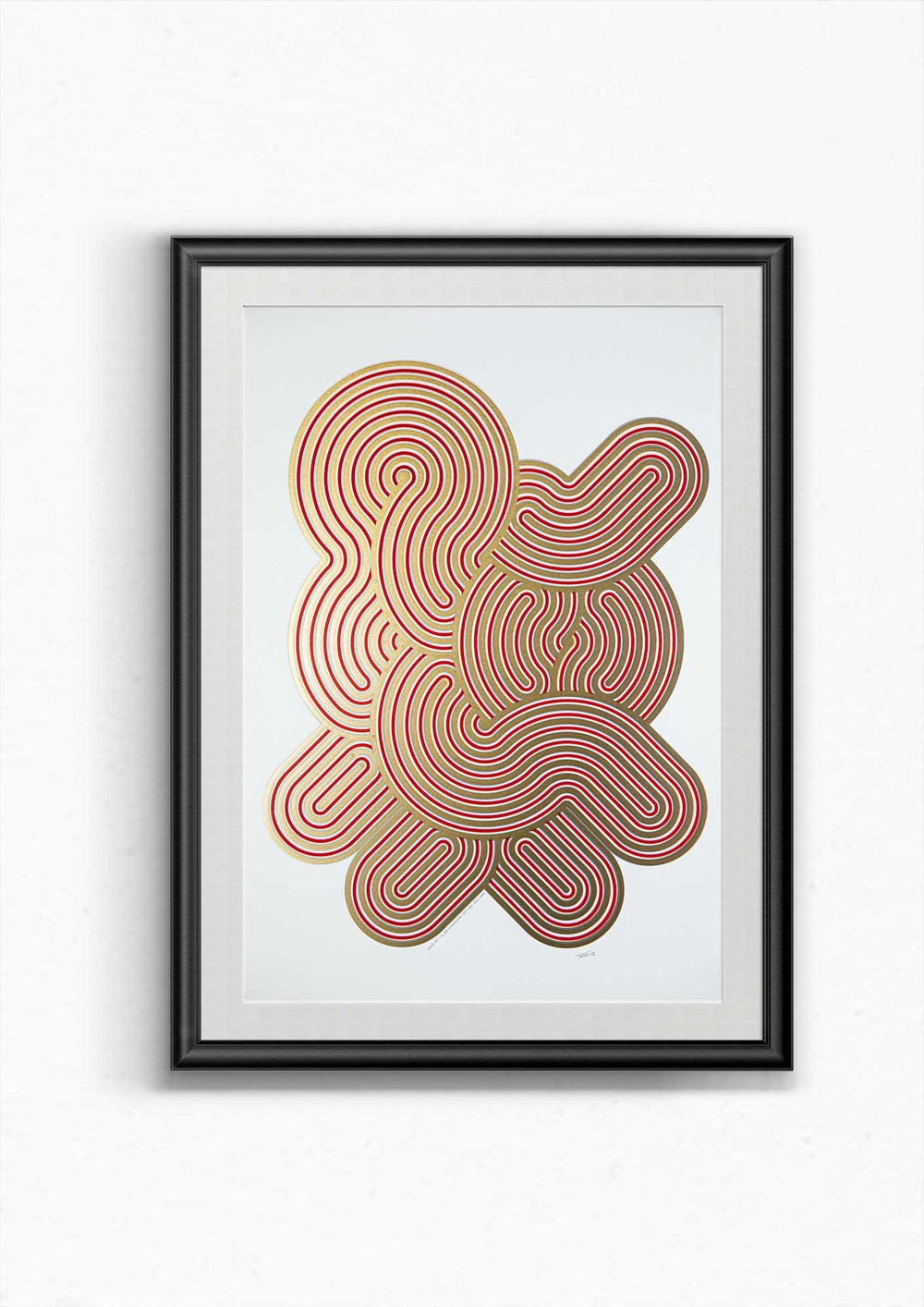 This piece showcases a captivating interplay of thick gold lines and delicate red accents. The boldness of the gold lines is complemented by the subtle touch of red, creating a visually striking composition.
🎬 Making of available on Instagram
⚠️ Gold ink is challenging to photograph, and its color has been edited to appear closer to reality. However, please note that the actual color may differ.
ℹ️ Important Notes:
- Artwork is shipped unframed.
FRAME: Unframed
EDITION: 1, numbered and signed
REFERENCE: 2023-07-15_BS-LK42GGKW
PLOTTER: Custom made Pen Plotter
PEN: Pump Marker with 4 mm & 2mm Round tip
RED INK: Montana Acrylic Royal red
GOLD INK: Molotow Acrylic Gold Ink
PAPER : Fabriano White White
PAPER WEIGHT : 250g/m² / 90lbs
SIZE
PAPER SIZE: A2 (420 X 594 MM / 11.7 X 16.5 INCH)
SHIPPING :
The piece will be shipped *rolled* in a strong cardboard tube and is intended to be framed once received.
- France (24/48h) = 8€
- European union (+UK) : STANDARD (6/12 days) = 18€
- Europe (non EU) : STANDARD (6/12 days) = 24€
- Other country : Colissimo (12 days) = 33€