Blended Squares N°20 Pink & Green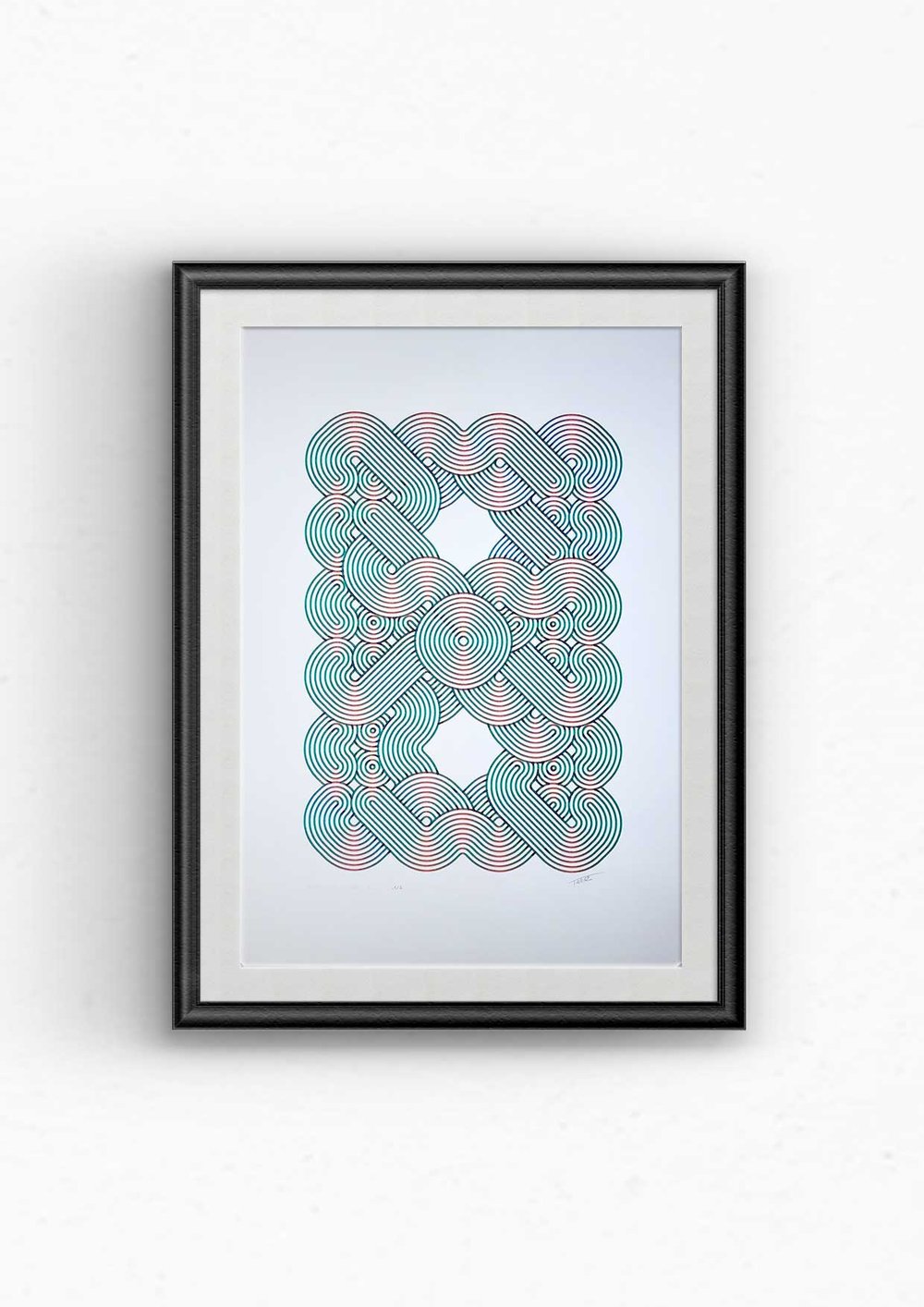 The piece is part of a series of square patterns designed to be plotted using different watercolors. Each plot is made using a parallel pen at different angles which leads to a blend between the colors used.
/!\ COLOURS MAY VARY, the color from the picture is a bit different from the actual piece.
EDITION: 1/1
REFERENCE : 020-C_Cx2C_LxL_CxC2_4C-2
PEN: Parallel pen 2.4mm
PAPER : FABRIANO WHITE WHITE 300g/m²
FRAME: Not framed
SIZE A2
PAPER SIZE: 420X594MM / 16.5X23.3INCH
PLOT SIZE≃297X420MM / 11.7X16.5 INCH
SIZE A2
PAPER SIZE: 420X594MM / 16.5X23.3INCH
SHIPPING :
The piece will be shipped *rolled* in a strong cardboard tube and is intended to be framed once received.
- France (24/48h) = 8€
- European union (+UK) : STANDARD (6/12 days) = 18€
- Europe (non EU) : STANDARD (6/12 days) = 24€
- Other country : Colissimo (12 days) = 33€