CHROMATIC INTERPLAY N°6 (LARGE)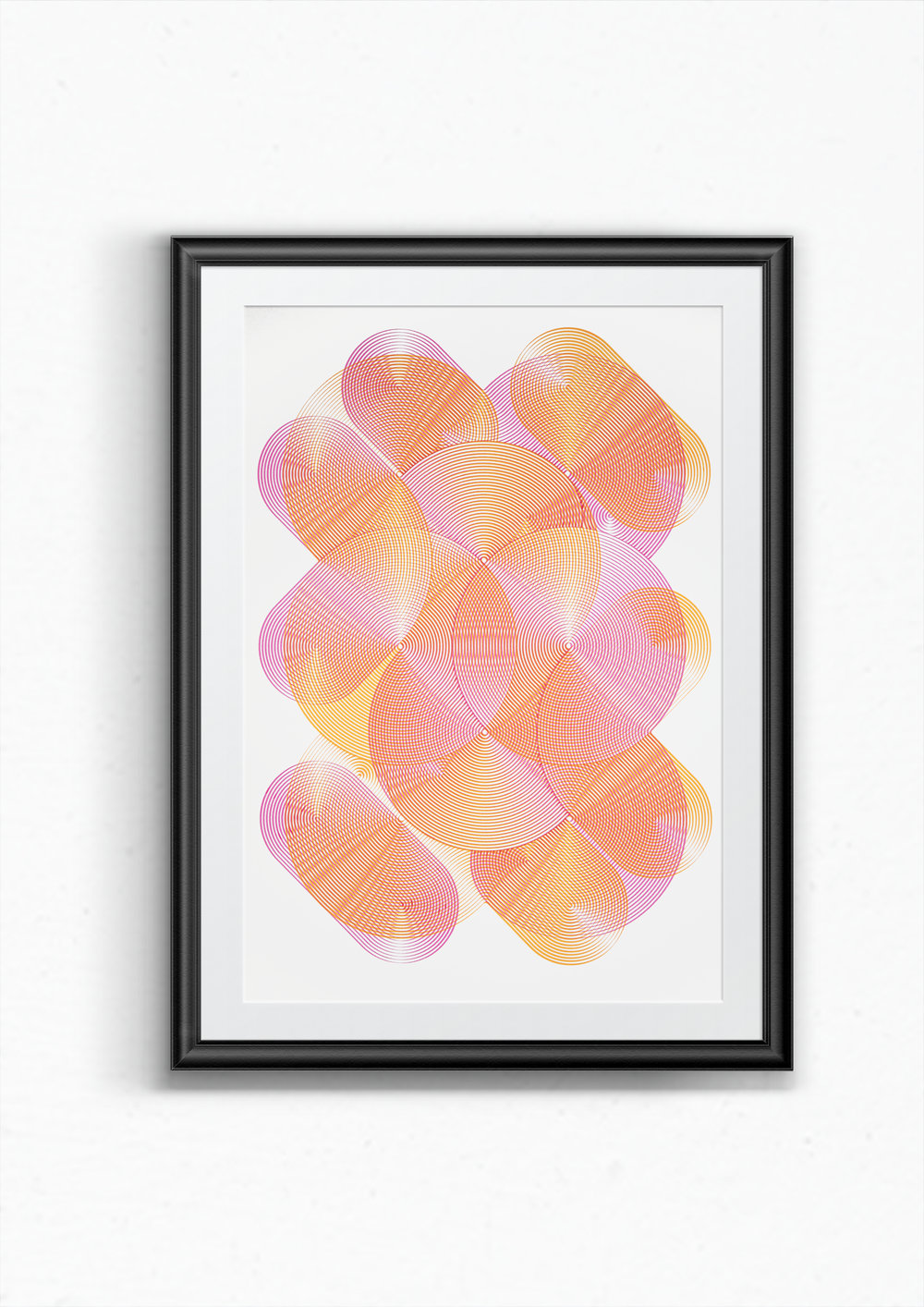 An Exploration of Color Moiré.
Chromatic Interplay is a captivating generative art piece where chaos and beauty intertwine. Created using my own P5.js code, this artwork is part of a series of patterns.
Each iteration of Chromatic Interplay is plotted multiple times, employing different colors and pen angles. This brings harmonious hues blends, creating captivating contrasts and gentle gradients.
Crafted on a bespoke large-format pen plotter, this piece seamlessly merges artistry and technology.
ℹ️ Important Notes:
- Actual color may vary from the photo.
- Artwork is shipped unframed.
- A small ink droplet has stained the lower part of the artwork near the area where the artwork's identification number is present. Such minor accidents can occur during the printing process on the pen plotter. It does not affect the quality of the artwork in any way, but it is important to mention it so that you are not surprised. Depending on your preferences, I can also cover the stain with white if you'd like.
FRAME: Unframed
EDITION: 1 (signed a numbered)
REFERENCE: 2023-03-04-BS-LEU59HX6
PLOTTER: Custom made Pen Plotter
PEN: Parallel pen 2.4mm
INK 1: Ecoline watercolor Chartreuse 233 (45°)
INK 2: Ecoline watercolor Magenta 337 (90°)
PAPER : cartridge Studio Gerstaecker by Clairefontaine
PAPER WEIGHT : 250g/m² / 90lbs
SIZE A1
PAPER SIZE: 594x841mm / 23 x 33 in
SHIPPING :
The piece will be shipped rolled in a strong cardboard tube
- France (24/48h) = free
- European union (+UK) : STANDARD (6/12 days) = free
- Europe (non EU) : STANDARD (6/12 days) = free
- Other country : Colissimo (12 days) = free