CHROMATIC INTERPLAY N°7 (LARGE)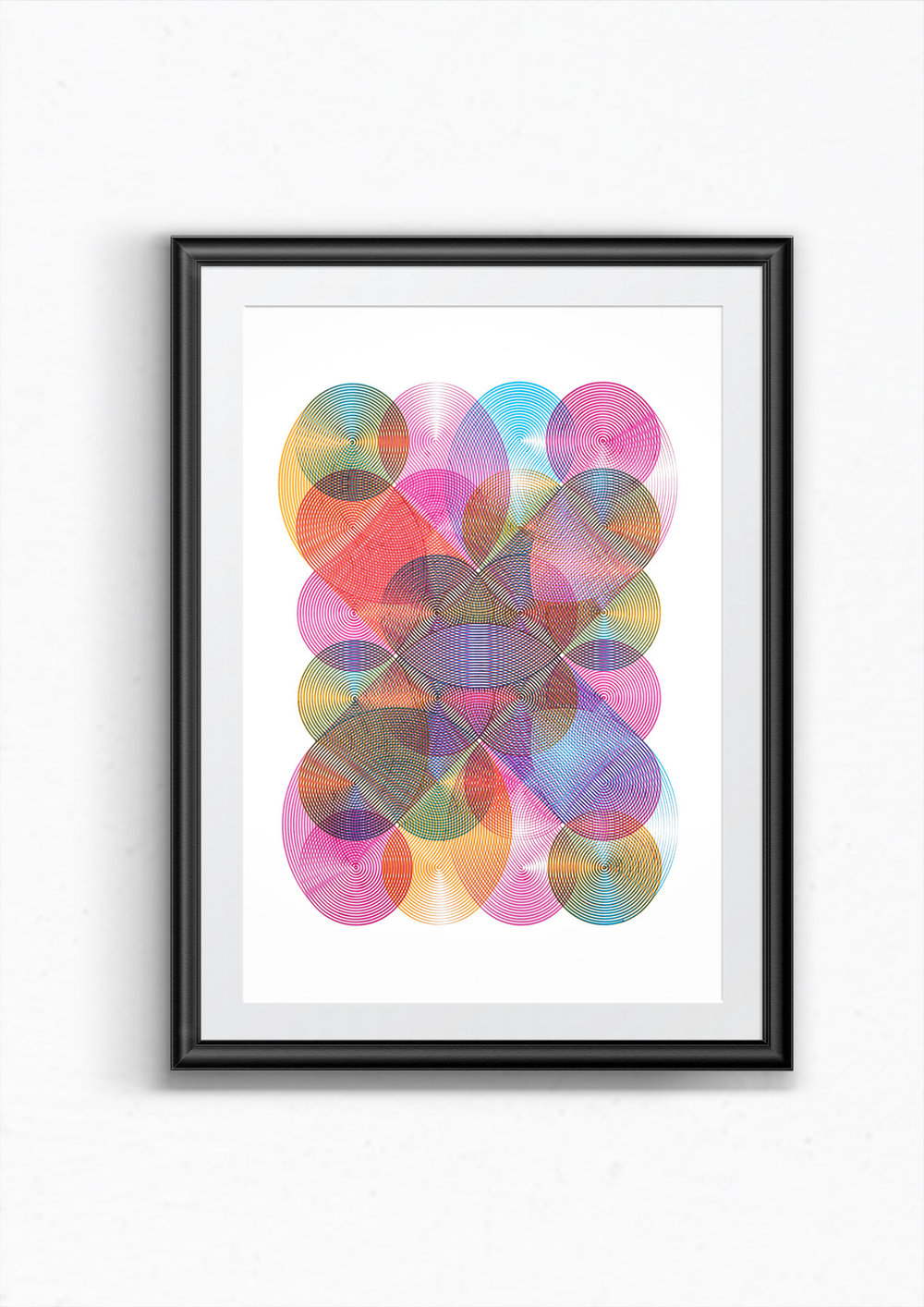 An Exploration of Color Moiré.
This piece is a generative Pen Plotter Art piece created using my own P5.js code, this artwork is part of a series of patterns called Chromatic Interplay. Each iteration of Chromatic Interplay is plotted multiple times, employing different colors and pen angles. This piece I plotter 4 times with different combination on colors and orientation and pen angle.
Edition: 1 (unique piece signed a numbered)
Reference: 2023-03-04-BS-LEU59HX6
Plotter: Custom made Pen Plotter
Pen: Parallel pen 2.4mm
Ink type: Ecoline Watercolor
1st path ink: Cyan 578 (0°)
2nd path ink: Magenta 337 (0°)
3rd path ink: Magenta 3345 (0°)
4th path ink: Light Orange 236 (90°)
Paper : Cartridge Studio Gerstaecker by Clairefontaine
Paper weight : 250g/m² / 90lbs
Frame: Unframed
SIZE:
A1 - 594x841mm / 23 x 33 inch
NOTES:
- The piece will be shipped rolled in a strong cardboard tube
- Actual color may vary from the photo.
- Artwork is shipped unframed.
SHIPPING:
- France (24/48h) = free
- European union (+UK):(6/12 days) = free
- Europe (non EU):(6/12 days) = free
- Other country:(12 days) = free