Beautiful failure n°4 (MEDIUM)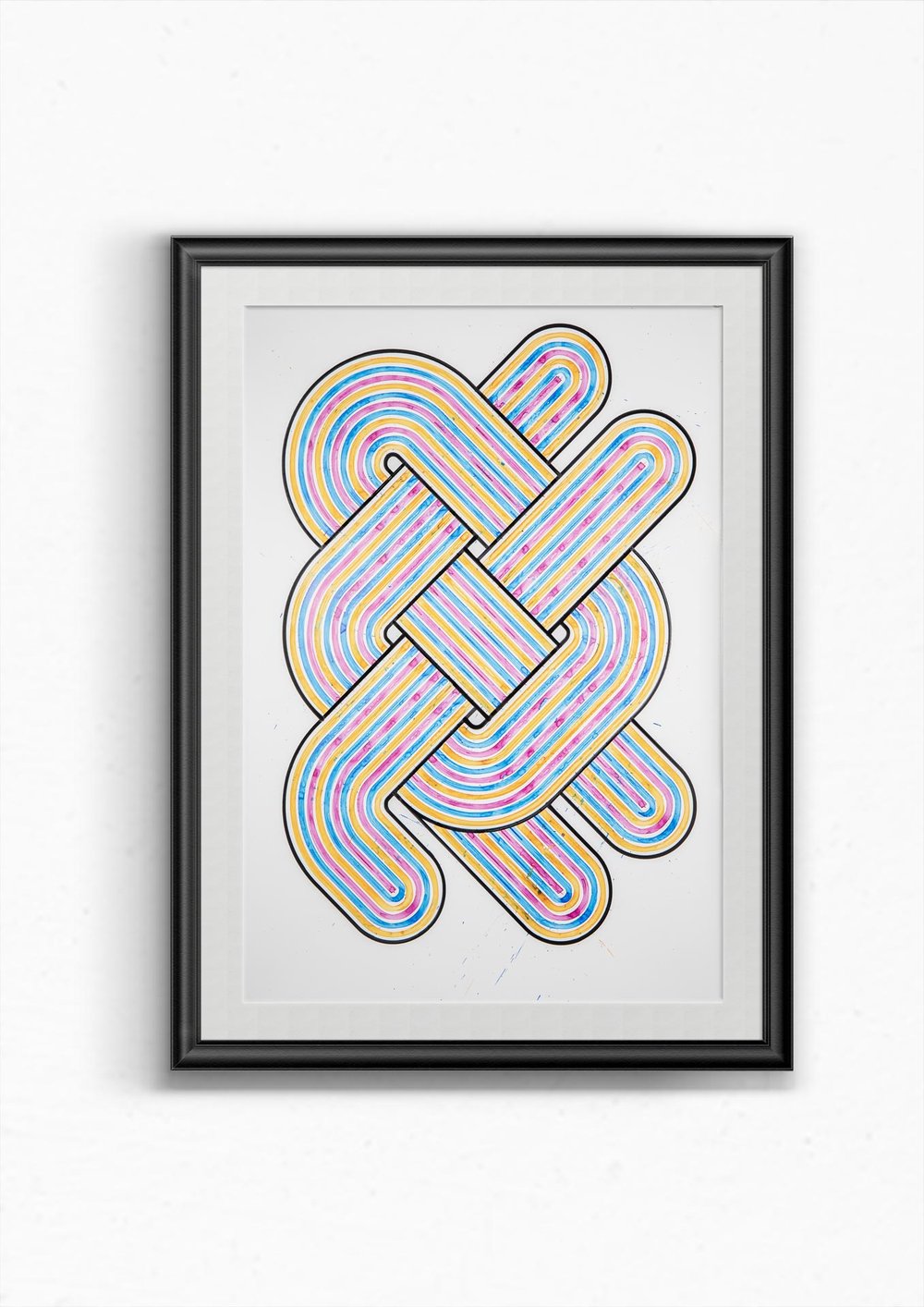 An art piece that merges the precision of code-generated art with the organic beauty of watercolor droplets. Created using Ultramarine deep Blue, Magenta, and Light Orange watercolors, this artwork is plotted on Yupo paper, known for its delicate texture.
Will utilizing Yupo paper and parallel pens for the fisrt time, unexpected occurrences arise, resulting in both pen scratches and droplet projections. This artwork strikes a captivating balance between smoothness and chaos, presenting a visually mesmerizing dichotomy that engages the viewer.
Please note that the artwork is shipped unframed.
FRAME: Unframed
EDITION: 1
REFERENCE: 2023-04-15_BS-LGIE1HN2
PLOTTER: Custom made Pen Plotter
PEN: Parallel pen 6.0mm
INK 1: Ecoline watercolor Ultramarine deep 506 (135°)
INK 2: Ecoline watercolor Magenta 337 (45°)
INK 3: Ecoline watercolor Light Orange 236 (90°)
PAPER : Frisk Yupo Paper
PAPER WEIGHT : 85g/m² / 30lbs
SIZE A2
PAPER SIZE: A2 (420 X 594 MM / 11.7 X 16.5 INCH)
SHIPPING :
The piece will be shipped rolled in a strong cardboard tube
- France (24/48h) = 8€
- European union (+UK) : STANDARD (6/12 days) = 18€
- Europe (non EU) : STANDARD (6/12 days) = 24€
- Other country : Colissimo (12 days) = 33€