Fused Duality n°1 (LARGE)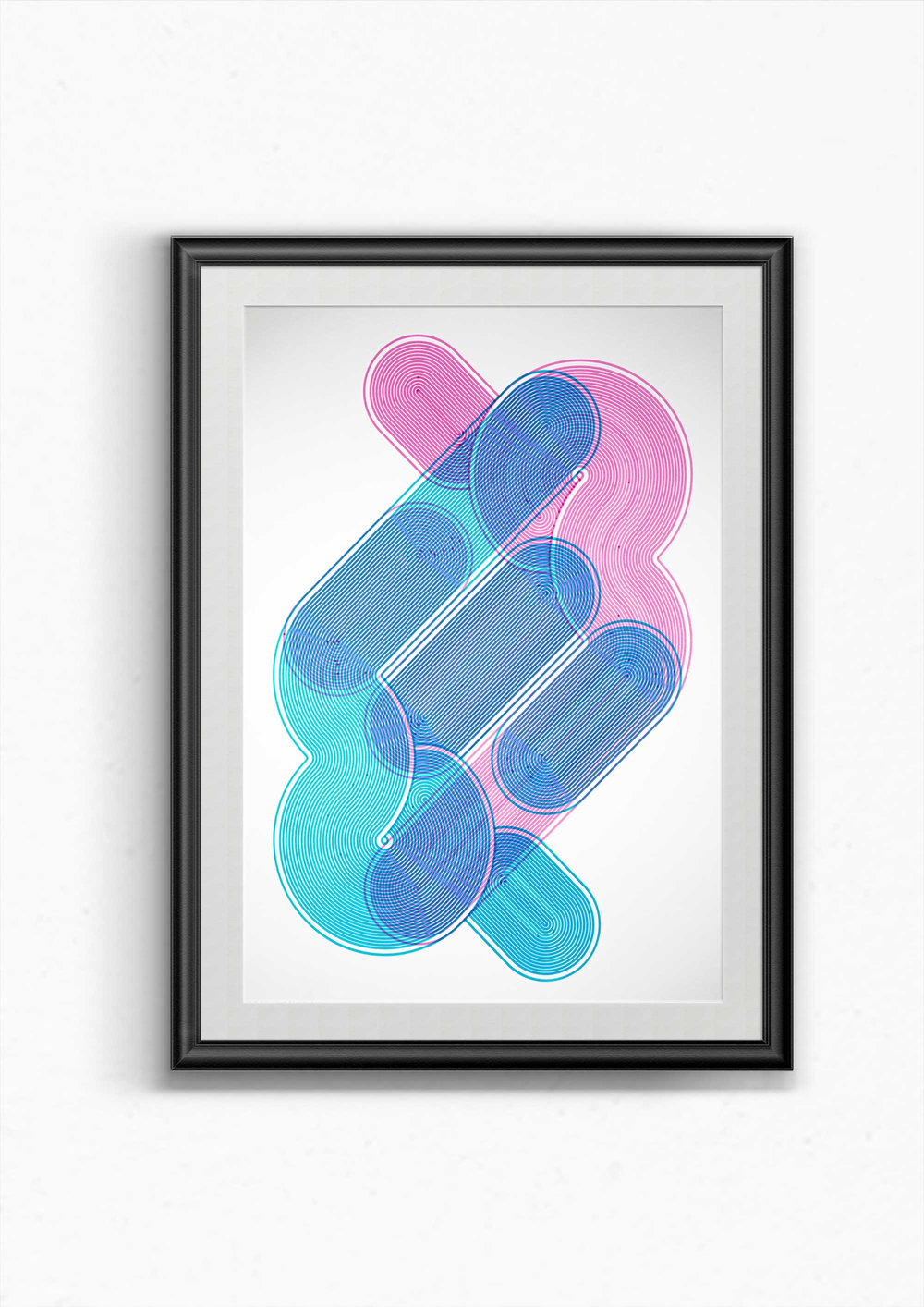 "Fused Duality" is a generative artwork that intricately merges opposing shapes, creating a captivating interplay of contrasts. Brought to life by my generative program, the colors coalesce to exemplify the interaction of these distinct forms into a harmonious shape.
Exquisitely crafted using a custom large-format pen plotter, this piece seamlessly unites the realms of artistry and technology, showcasing a harmonious blend of innovation and creativity.
ℹ️ Important Notes:
- Actual color may vary from the photo.
- Artwork is shipped unframed.
FRAME: Unframed
EDITION: 4 (signed a numbered)
REFERENCE: 2023-08-25_BS-LLQZ1IY2
PLOTTER: Custom made Pen Plotter
PEN: Ecoline brush 2.5mm
INK 1: Ecoline watercolor Sky Blue 578
INK 2: Ecoline watercolor Magenta 337
PAPER : cartridge Studio Gerstaecker by Clairefontaine
PAPER WEIGHT : 250g/m² / 90lbs
SIZE A1
PAPER SIZE: 594x841mm / 23 x 33 in
SHIPPING :
The piece will be shipped rolled in a strong cardboard tube
- France (24/48h) = free
- European union (+UK) : STANDARD (6/12 days) = free
- Europe (non EU) : STANDARD (6/12 days) = free
- Other country : Colissimo (12 days) = free