Luminous Gradient n°3 (large)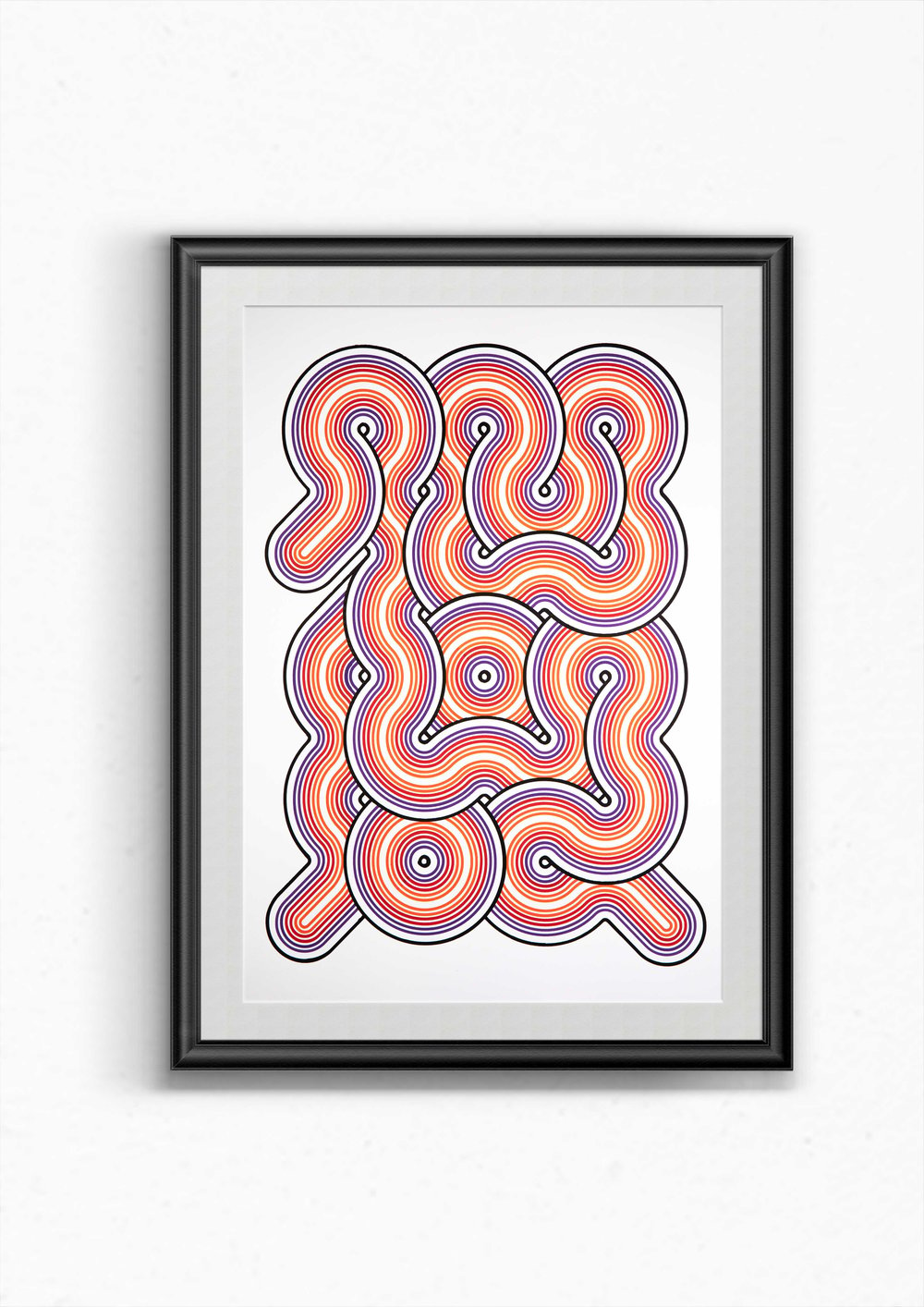 Luminous Gradient: Intricate Interwoven Lines
The gradient of colors gracefully transitions across the composition, casting a luminous glow that captivates the gaze. From dark to light, the colors blend seamlessly, evoking a sense of depth and ethereal beauty.
Created using my own P5.js code and meticulously printed on a custom pen plotter, this piece mesmerizes with its radiant light effects.
Intricately interwoven lines, delicately plotted in proximity, create a captivating visual tapestry. They intertwine and converge, forming an intricate network of patterns that invites closer examination.
ℹ️ Important Notes:
- Actual color may vary from the photo.
- Artwork is shipped unframed.
FRAME: Unframed
EDITION: 1, numbered and signed
REFERENCE: 2023-04-27_BS-LGZH3CLY
PLOTTER: Custom made Pen Plotter
PEN: Pump Marker with 4 mm Round tip
INK : Acrylic
COLORS: Dark red, Coral, Purple and Black
PAPER : Cartridge Studio Gerstaecker by Clairefontaine
PAPER WEIGHT : 250g/m² / 90lbs
SIZE A1
PAPER SIZE: 594x841mm / 23 x 33 in
SHIPPING :
The piece will be shipped *rolled* in a strong cardboard tube and is intended to be framed once received.
- France (24/48h) = free
- European union (+UK) : STANDARD (6/12 days) = free
- Europe (non EU) : STANDARD (6/12 days) = free
- Other country : Colissimo (12 days) = free