Monochrome Moiré N°1 (medium)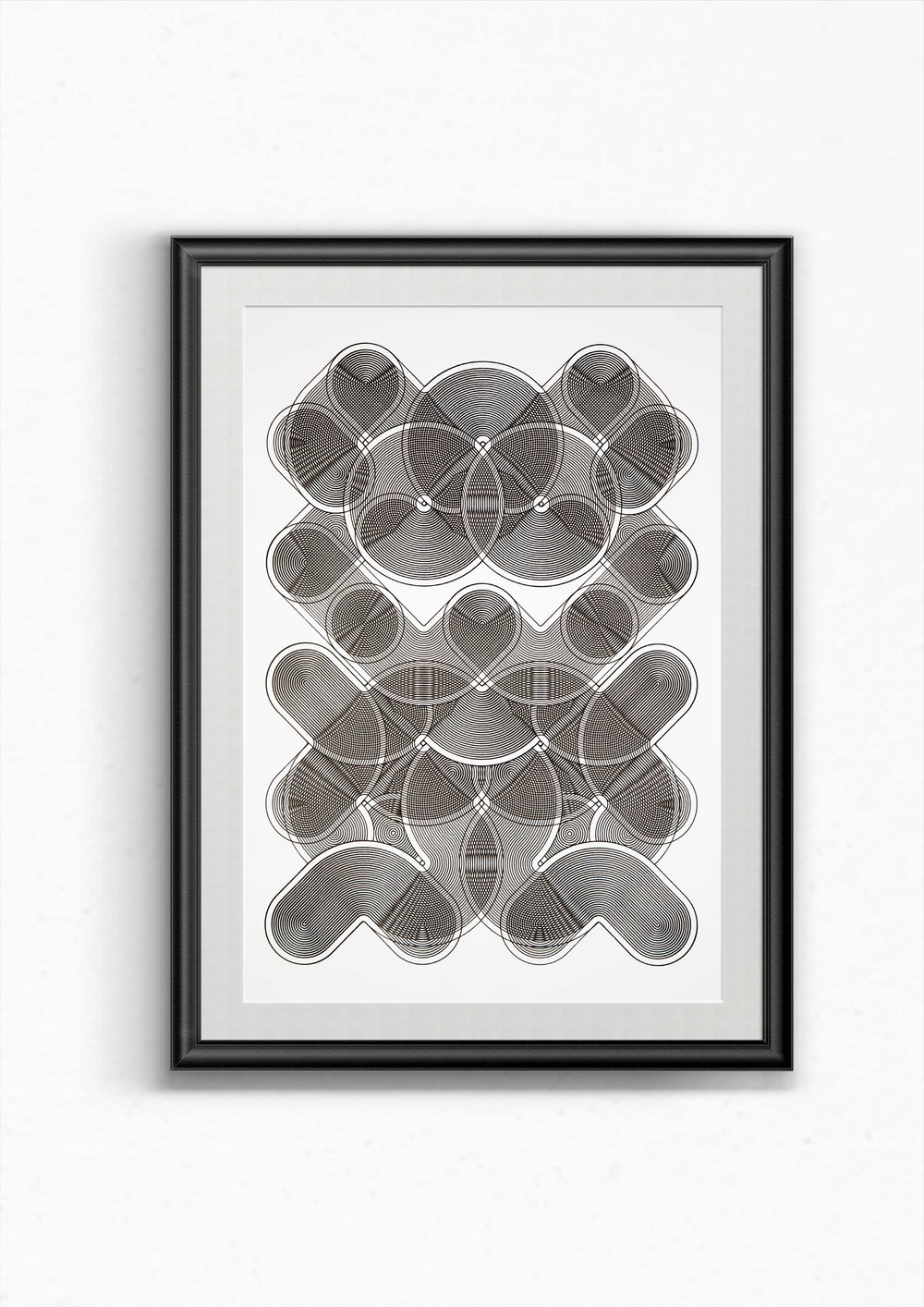 Monochrome Moiré: A Mesmerizing Pattern.
This striking monochrome piece is created using my generative code, showcases a captivating interplay of black and white. Crafted with precision on my custom pen plotter, the artwork is a result of two plot iterations. The second plot being a horizontal flip reveals a beautiful moiré effect.
🎬 Making of available on Instagram
ℹ️ Important Notes:
- Artwork is shipped unframed.
FRAME: Unframed
EDITION: 1 (signed a numbered)
REFERENCE: 2023-05-13_BS-LHLX0FN1
PLOTTER: Custom made Pen Plotter
PEN: Sakura Pigma Micron fineliners 1mm
PAPER : Fabriano White White
PAPER WEIGHT : 300g/m2 / 100lbs
SIZE A2
PAPER SIZE: A2 (420 X 594 mm / 11.7 x 16.5 inch)
SHIPPING :
The piece will be shipped *rolled* in a strong cardboard tube and is intended to be framed once received.
- France (24/48h) = 8€
- European union (+UK) : STANDARD (6/12 days) = 18€
- Europe (non EU) : STANDARD (6/12 days) = 24€
- Other country : Colissimo (12 days) = 33€