MONOCHROME MOIRÉ N°2 (LARGE)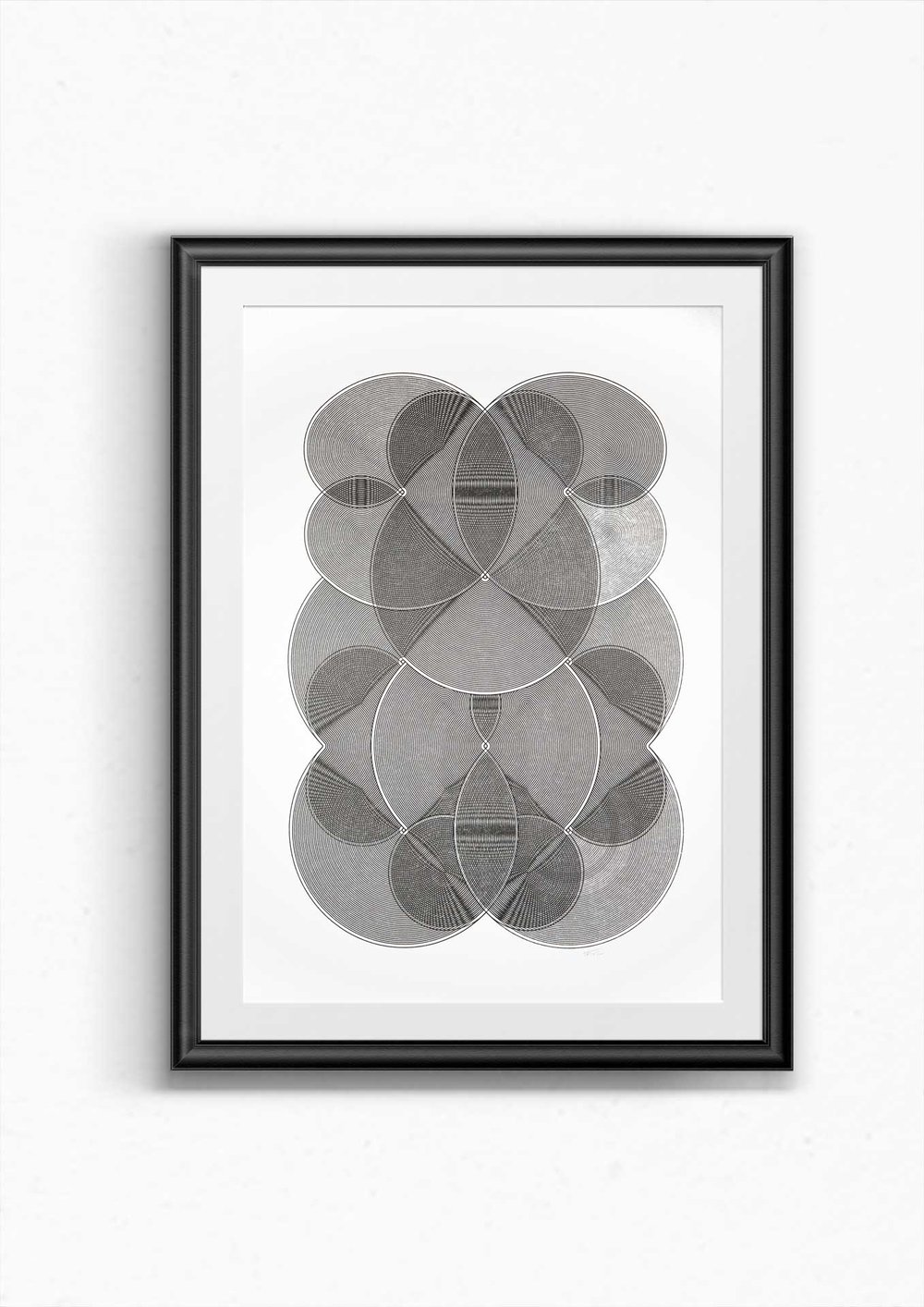 This Pen Plotter Art piece is created using my generative code and crafted with precision on my custom pen plotter, the artwork is a result of two plot iterations. The second plot being a horizontal flip reveals a beautiful moiré effect.
Edition: 1 (unique piece signed a numbered)
Reference: 2023-11-12_BS-LOVJ45WK
Plotter: Custom made Pen Plotter
Pen: Staedtler pigment liner 1mm
Paper : Cartridge Studio Gerstaecker by Clairefontaine
Paper weight : 250g/m² / 90lbs
Frame: Unframed
SIZE:
A1 - 594x841mm / 23 x 33 inch
NOTES:
- The piece will be shipped rolled in a strong cardboard tube
- Actual color may vary from the photo.
- Artwork is shipped unframed.
SHIPPING:
- France (24/48h) = free
- European union (+UK):(6/12 days) = free
- Europe (non EU):(6/12 days) = free
- Other country:(12 days) = free