Beautiful failure n°1 (MEDIUM)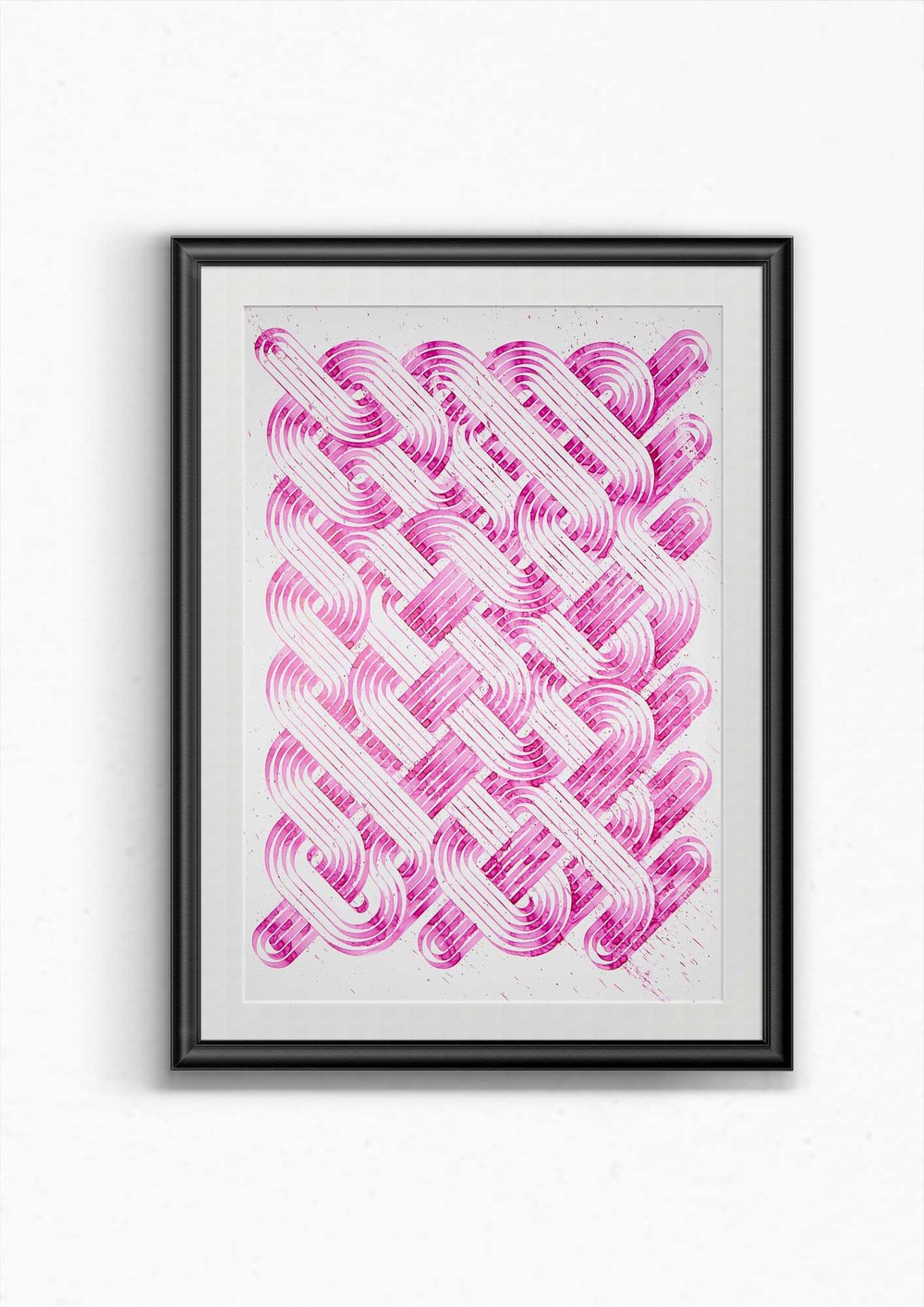 This piece was generated by my own algorithm, which is inspired by the intricate geometric patterns of 1960s art. It was plotted using Yupo paper and a parallel pen. Yupo is a synthetic paper made from polypropylene, which is very thin and slick.
During the plotting process, the friction between the pen and the paper was too high, which caused the pen to scratch the paper and project droplets of pink ink all over the surface. This was initially an issue, but the resulting piece is actually quite beautiful. The scratches and droplets of ink add a unique texture and depth to the work, and the overall effect is both striking and unexpected.
This piece is a reminder that sometimes, the best art comes from unexpected mistakes. When things don't go according to plan, it's important to be open to new possibilities. Sometimes, the most beautiful things are created when we embrace failure.
Check the making of video to get a sense of what happened during the plotting process

ℹ️ Important Notes:
- Actual color may vary from the photo.
- Artwork is shipped unframed.
FRAME: Unframed
EDITION: 1 (signed a numbered 1/1)
REFERENCE: 2023-01-15-GenBS2
PLOTTER: Custom made Pen Plotter
PEN: Parallel pen 2,4mm
INK : Ecoline watercolor Magenta 337 (45°)
PAPER : Frisk YUPO paper
PAPER WEIGHT : 85g/m² / 30lbs
PAPER SIZE:
A2 (420 X 594 MM / 11.7 X 16.5 INCH)
SHIPPING:
The piece will be shipped rolled in a strong cardboard tube
- France (24/48h) = 8€
- European union (+UK) : STANDARD (6/12 days) = 18€
- Europe (non EU) : STANDARD (6/12 days) = 24€
- Other country : Colissimo (12 days) = 33€