UNEXPECTED PATTERNS (SMALL)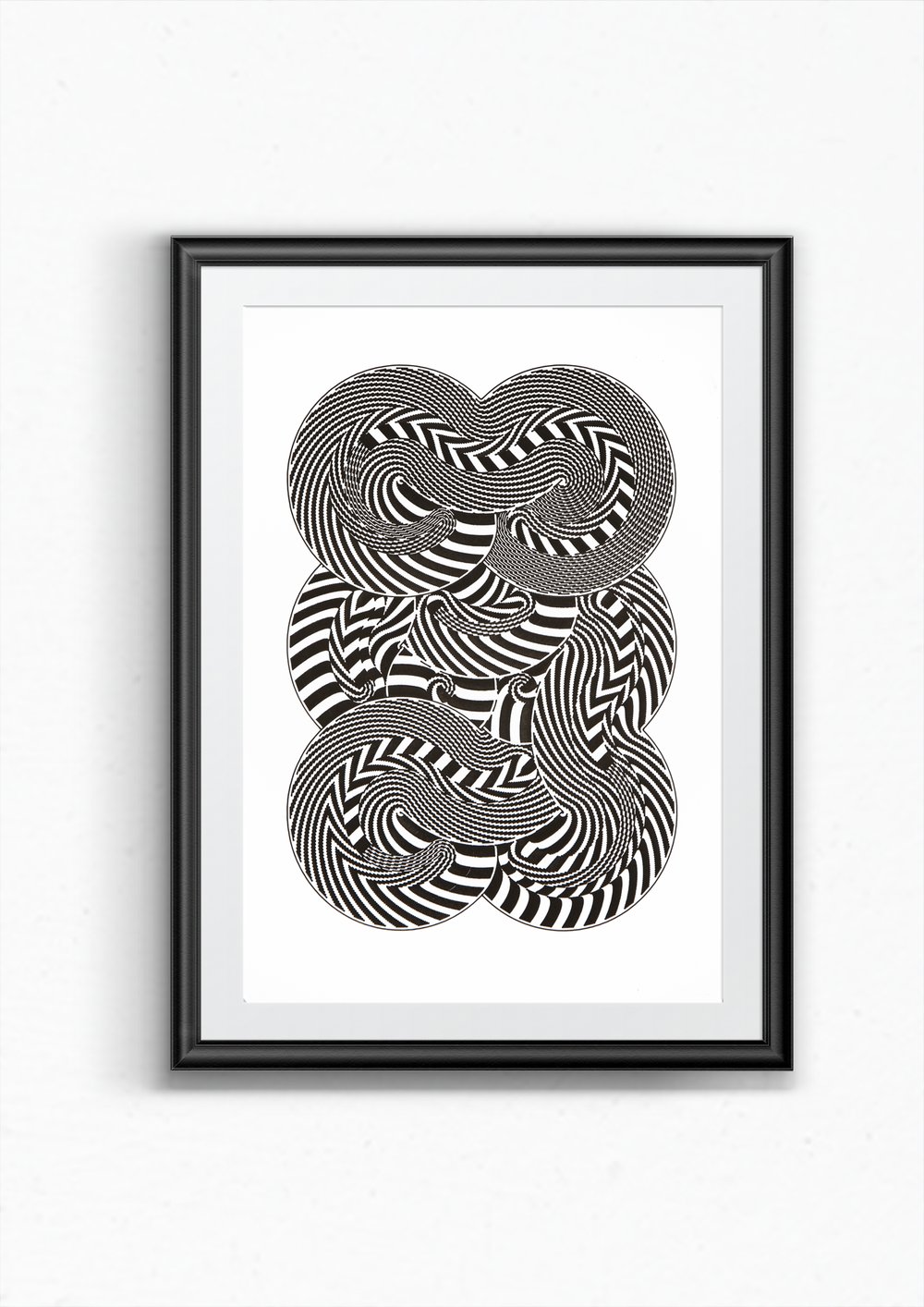 This Pen Plotter Art piece is a creation born from a simple mistake in my code. Unexpectedly, what were supposed to be continuous lines became dashed strokes. The accidental pattern emerges from the unexpected and have been plotted during 6 hours on my custom plotter.
Edition: 1 (unique piece signed a numbered)
Reference: 2023-09-30_BS-LN6FZHBY-DASHED
Plotter: Custom made Pen Plotter
Pen: Molotow pump marker 1mm
Ink: Molotow Black Acrylic
Paper : Fabriano White White
Paper weight : 300g/m2 / 100lbs
Frame: Unframed
SIZE:
A3 - (297 X 420 mm / 11.7 x 16.5 inch)
NOTES:
- The piece will be shipped rolled in a strong cardboard tube
- Actual color may vary from the photo.
- Artwork is shipped unframed.
SHIPPING:
- France (24/48h) = 8€
- European union (+UK) : (6/12 days) = 18€
- Europe (non EU) : (6/12 days) = 24€
- Other country : (12 days) = 33€