VINYL IMPRESSION N°1 (LARGE)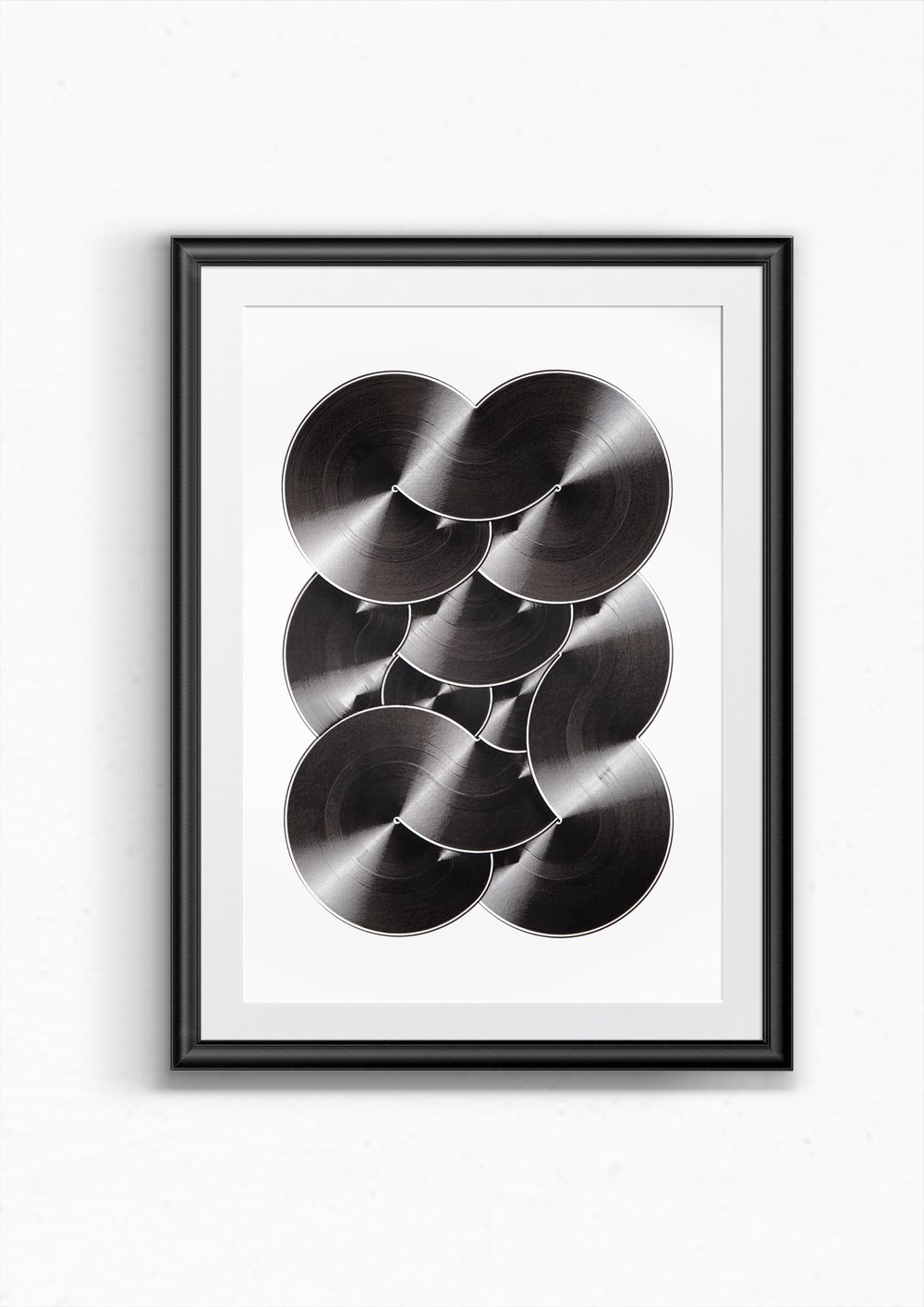 This piece is part of a series of Pen Plotter Art piece draws inspiration from the aesthetics of vinyl records, where music is etched into grooves.
I used a parallel pen to meticulously create closely-drawn black curved lines. Depending on the curve of the line, the pen orientation either draws highlights with thin parallel lines, simulating light effects on the vinyl, or a subtle overlap creates dark areas that replicate the grooves found on vinyl records.
Thanks to the plotting process, the digital generative piece is transformed into an analog artwork by the inherent randomness of the process. The ink density and the paper beautifully replicate the appearance and imperfections of vinyl.
Edition: 1 (unique piece signed a numbered)
Reference: 2023-09-30_BS-LN6FZHBY
Plotter: Custom made Pen Plotter
Pen: Parallel pen 2.4mm
Ink type: Ecoline Watercolor
ink :Black 700 (45°)
Paper : Cartridge Studio Gerstaecker by Clairefontaine
Paper weight : 250g/m² / 90lbs
Frame: Unframed
SIZE:
A1 - 594x841mm / 23 x 33 inch
NOTES:
- The piece will be shipped rolled in a strong cardboard tube
- Actual color may vary from the photo.
- Artwork is shipped unframed.
SHIPPING :
- France (24/48h) = free
- European union (+UK):(6/12 days) = free
- Europe (non EU):(6/12 days) = free
- Other country:(12 days) = free